Football season is back, folks.
Cardinals' training camp is officially underway and before we know it, pre-season games will be going and the season will be here.
There are plenty of storylines to follow with Cards' camp this year. From when we might see Josh Rosen under center, to how things will shake out with the offense under coordinator Mike McCoy, to details on what to expect out of the Cards' defense.
Here's a few things to keep an eye on early in camp.
Bradford's Health
Quarterback Sam Bradford is getting back into the groove of things as training camp gets going this week. Bradford, who signed with the Cardinals in March, was out most of 2017 with his second knee injury and had a light OTAs to ease him back into action.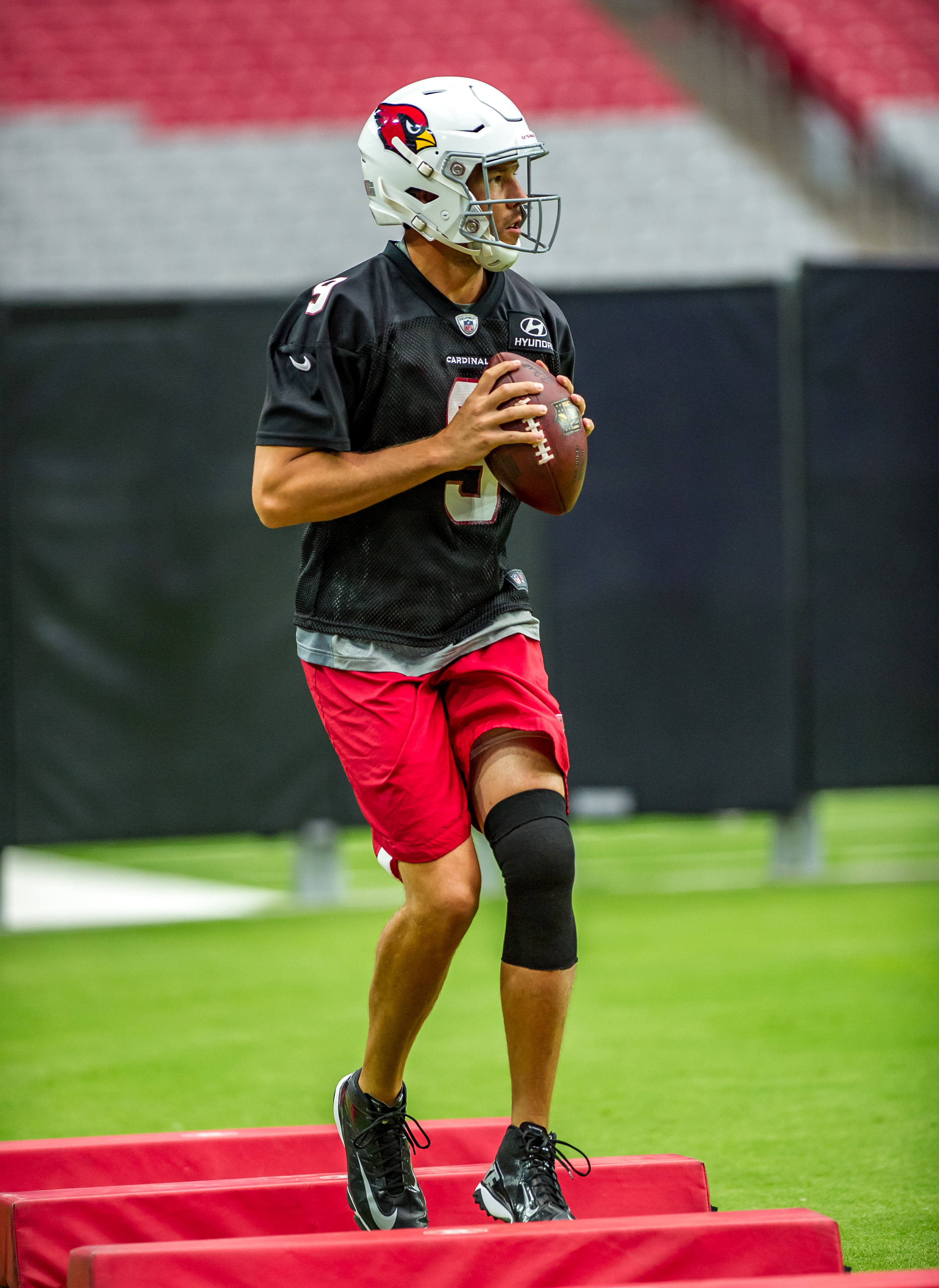 On the first day of camp, Bradford said he feels the best he's ever felt and is ready to get back to playing on Sundays.
"Obviously we've had a plan," Bradford said of what the Cardinals set up for his training in the spring and earlier this summer. "I didn't play a ton of football last year, so I think being able to get back in the flow of things, to kind of get back in rhythm and play again and see how my knee reacts and see how my mind reacts in practice, I think it's important these next couple weeks to reestablish that rhythm."
QB Competition
Cardinals' head coach Steve Wilks re-iterated again on the first day of camp that Bradford is his starting quarterback, but the competition at the position is something he feels is beneficial to his guys.
"I think competition across the board makes you better," Wilks said. "I wouldn't have it any other way. As we talk about all the time, I'm going to put the best 11 guys out there, I want Josh with the mentality that he wants to start. I don't waver that Sam is our starter, it is his job to lose. Competition makes us better across the board and I say that in all three phases. I think it's only going to make us better."
Wilks said the competition at QB for the number two spot is still wide open and will come down to how Josh Rosen and Mike Glennon perform in pre-season games.
Offense under McCoy
A big part of this training camp will be figuring out how new offensive coordinator Mike McCoy likes to run things and how the offense can accomplish his vision, offensive lineman D.J. Humphries said.
"He said it best when we met all together: We're going to what we do well, often," Humphries said of what McCoy has communicated on the Cards' offense.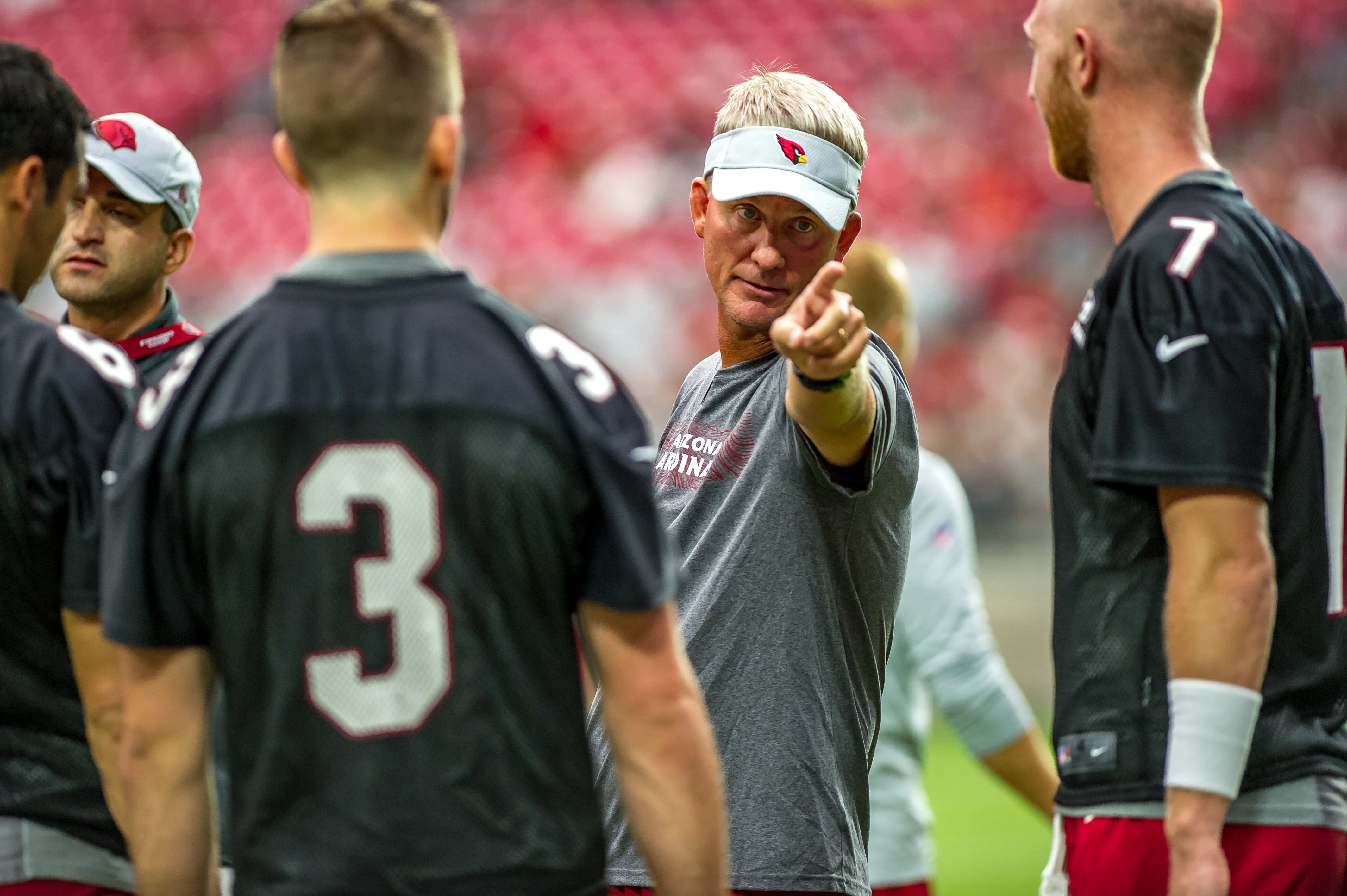 McCoy's approach has Humphries and the offense hyped up as McCoy's coaching style is "fiery, intense and very sarcastic," Humphries said.
"He's live and into it, it's fun," Humphries said. "Our whole coaching staff, everybody's into it, everybody's tuned in, you're not annoying anyone with questions, you don't feel like you're in anybody's way…I can ask the tight ends coach when I'm supposed to do something and he knows. Everybody is just dialed in on everything."
#CardsCamp
The Cardinals first day of camp was "really fun" in Humphries' words.
As for this camp as a whole, the Cards plan to refocus on the fundamentals and create the mindset that will lead them to success in 2018, Wilks said.
Bradford is looking at this camp as an opportunity to get back into the game and get acclimated to the system of Wilks' and his staff.
"I think this is an extremely important time for everyone, every team," Bradford said. "I think for us to be able to go out there in a new system and really get dialed in, the communication amps up.
"We'll be seeing a lot more looks from our defense, we'll be putting in a lot more. I think for us to go out there, see it, walk through it, communicate it, and make sure that everyone is on the same page, by the opener we should have a pretty good feel of where we are as an offense, what our identity is going to be and what we do best."