By Harley Yearout
Austin Hardman, an incoming transfer to the Ottawa University Arizona golf team, has qualified for the 2018 U.S. Amateur Championship after shooting a score of 138 to take first place from the Columbine Country Club tourney in mid-July.
Hardman will join 312 other golfers at Pebble Beach Golf Links for the Championship for his first Amateur.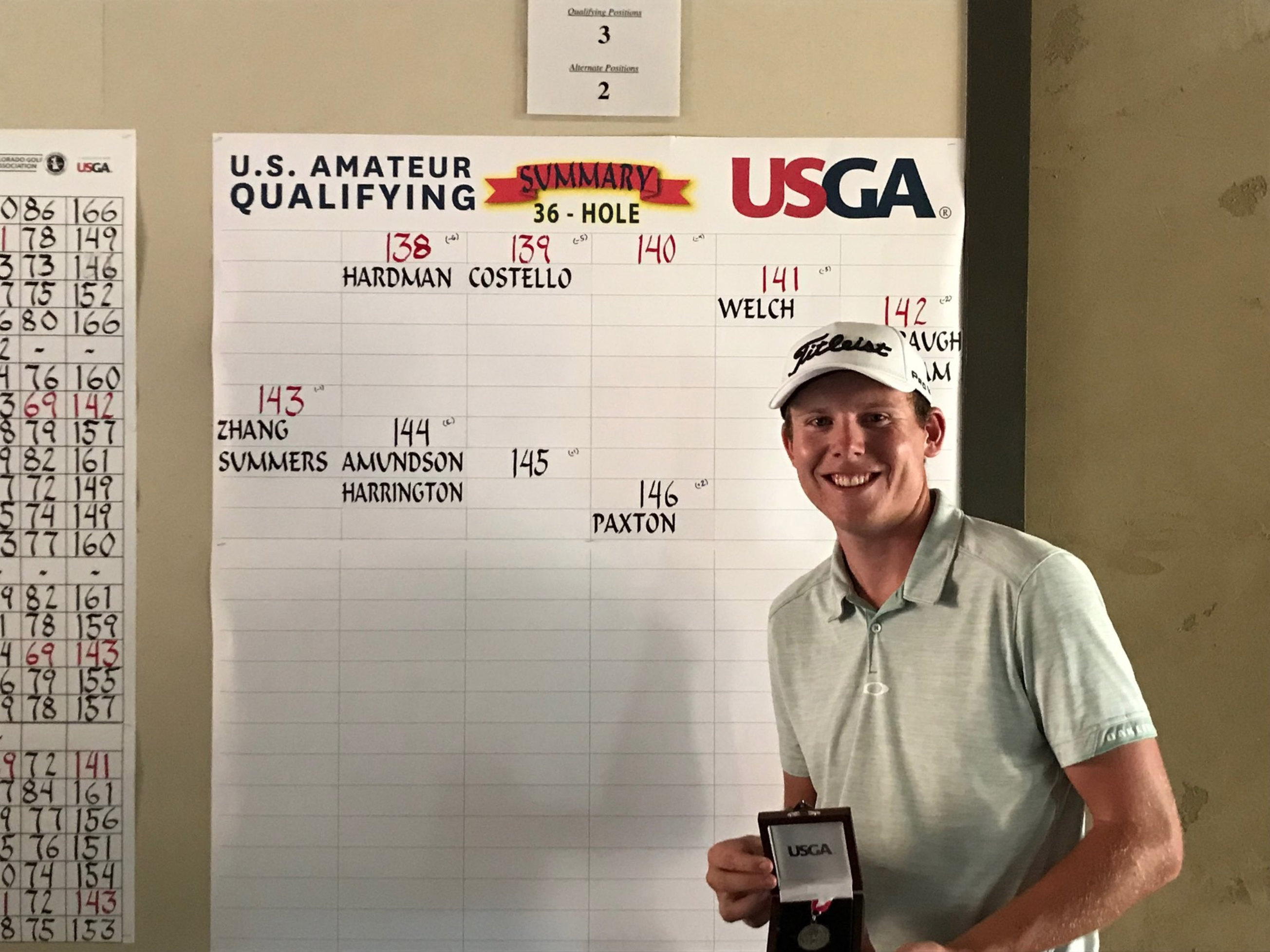 The history of this tournament includes some prestigious winners, featuring names like Tiger Woods, Phil Mickelson and Jack Nicklaus.
"This opportunity means the world to me," Hardman said. "I made it a goal of mine to qualify for the U.S. Amateur and the fact that the tournament is held at Pebble Beach this year makes it even better. Pebble Beach is my favorite place on the entire planet, so being able to play in this tournament on that course is definitely a dream come true."
Last season, as a member of the Mesa Community College golf team Hardman finished 11th in the 2018 NJCAA Division II national championships.
Congrats to Austin Hardman and the Mesa CC golf team. Daily double today – team wins overall and Austin takes medalist honors with a 63! pic.twitter.com/4qscjgIiBJ

— Chris Hardman (@HardmanChris) November 12, 2017
The Spirit are looking forward to having Hardman join their team this fall.
"We are very excited to add Austin for this upcoming year," Ottawa University Arizona head coach Clayton Sikorski said. "He has achieved great success on the course this past year and I expect him to continue his development next year…Earning medalist honors and qualifying for one of the best amateur events in the world is an amazing accomplishment."
Hardman said he shares Sikorski's excitement and believes the tournament will give him a boost heading into the 2018 season.
"The golf courses we are playing for the U.S. Amateur are going to be set up in a very difficult way," Hardman said. "I feel that learning to play those types of courses will make me a stronger player. I would definitely say that qualifying for this tournament gives me a great load of confidence heading into my first season at OUAZ."