Week One brought plenty of drama, even hours before the games kicked off, so here are some things which caught my attention around the state in this week's "Friday Night Rewind."
Before I get started, please remember to use our #FridayNight360AZ hash tag each and every Friday on all your social media platforms this fall when you're out at games.
One Last Ride…I was both happy and saddened to hear 2019 would be the final year on the sidelines for Dennis Bene, as the face of Tucson Salpointe football will step away whenever the Lancers' season ends.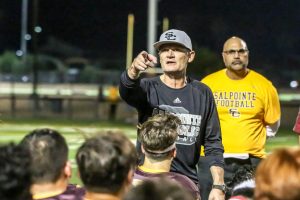 — Jordan Hamm (@JordyHamm) August 31, 2019
This rivalry game next week at Pinnacle will definitely be a lot of fun.
Playing the Waiting Game…Here's hoping the best for Pinnacle senior quarterback and Michigan commit JD Johnson who left early in the second half against Mountain Pointe with an ankle and possible Achilles' injury.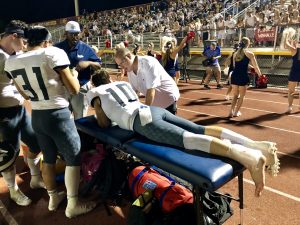 — HamiltonGridironClub (@HuskiesGridiron) August 31, 2019
Hamilton hosts Arbor View (NV) next week and if they can stay perfect, I see a pair of 6-0 teams taking the field in early October when Jason Jewell's Brophy Broncos, 21-0 winners at Shadow Ridge, make the trip to Chandler.
2. Northwest Christian 45-17 over Yuma Catholic in a rematch of last year's 3A state championship game. The result doesn't surprise me as much as the actual score. NC head coach David Inness is one of the best in big games and taking his team to Yuma and pounding the Shamrocks is quite a feat, especially considering they held senior stud quarterback Gage Reese and the Yuma Catholic scoring machine to just 17 points on their home turf.
3. Chaparral 48-0 over Desert Mountain. Sure, the Firebirds have more talent than the Wolves but you'd expect DM, even without Conrad Hamilton who was sitting out after being ejected last week, to show a little more fight in their home opener. The before mentioned Miller accounted for at least four total touchdowns before sitting out most of the fourth quarter.
Your team is trash and your fans are trash. Good luck with the blowout tonight ;) https://t.co/25vPCGSJ6I

— Jace Jorgensen (@jacejorgensen_) August 30, 2019
The 'Birds not only won the game, it appears they won the pre-game twitter trash talking, as well.